Farah Trading Co's Portuguese Travel Route!

We invite you to discover Portugal firsthand with our Farah Trading Co tour route. Our self guided route is curated for wine and food lovers who want to get off the beaten path and truly experience artisan Portugal.
Follow our guide to experience tinned sardine production at Conservas Pinhais, learn about grape varietals in the vineyards at Quinta do Tedo, and see artisans weave textiles on 125 year-old looms at Burel Factory.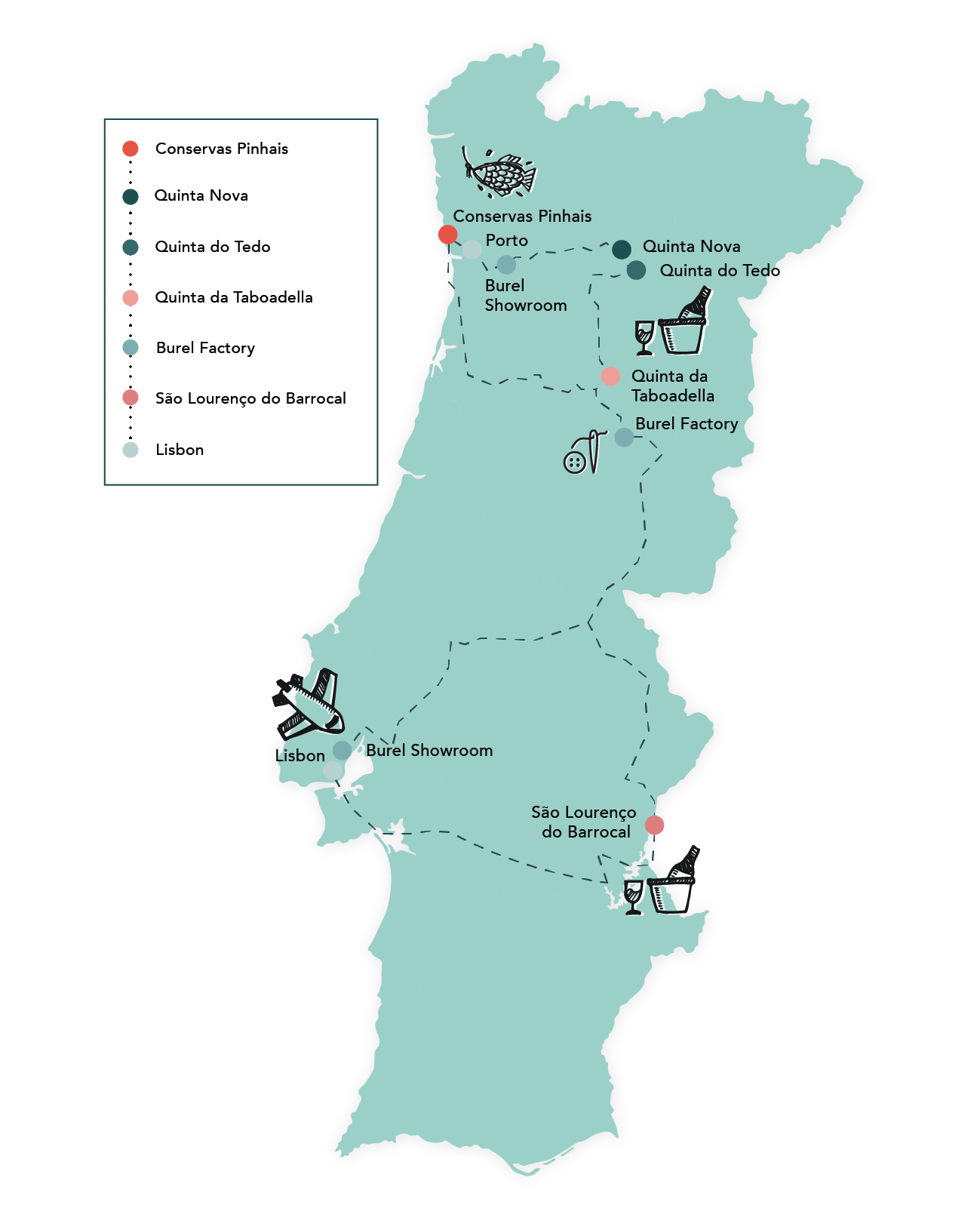 May these pointers from a wine, food, and travel-loving importer guide you through the best of Portugal's diverse, traditional and innovative offerings and help you get lost in the right spots along the way; the adventure is yours to create!

Ready to book your trip? The Farah team is now offering travel consultations, helping you plan and schedule your tours, tastings and overnight stays. Email us at hello@farahtradingco.com to learn more about our custom travel consultations.
We carefully select our artisan partners who are: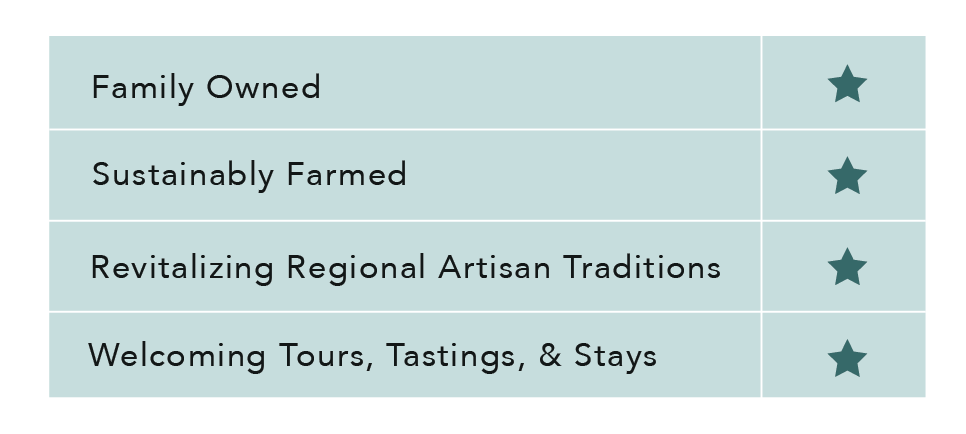 Check out our individual producer pages for more info on their tours and tastings, overnight stays and more on the ground experiences!