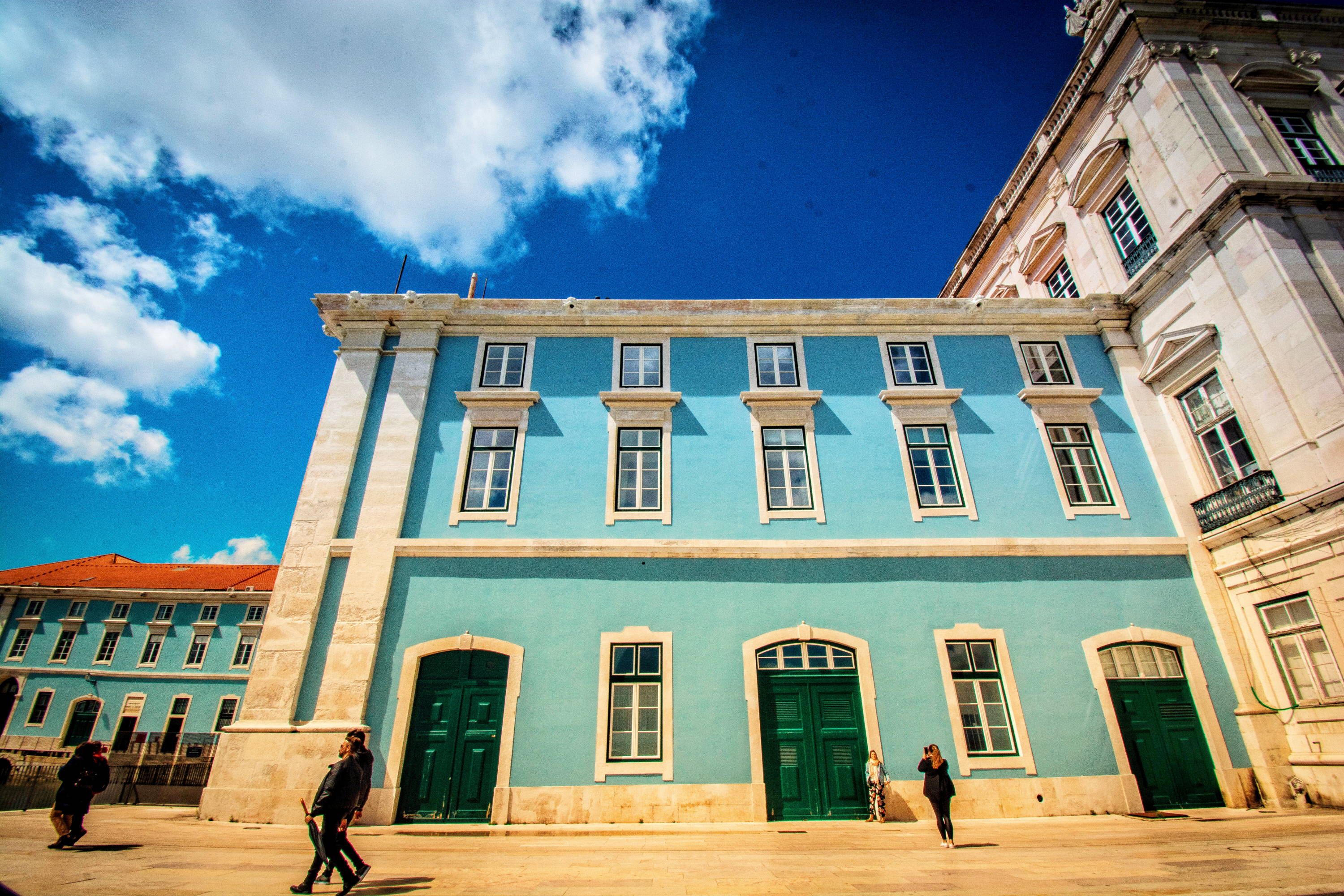 As Portuguese wine, food and textile importers, our team at Farah Trading Co is split between the US and Portugal - with lots of travel in between. Our team members on the ground in Portugal have put pen to paper to give you Farah's Insider Guides to Portugal. From visiting Lisbon to the beaches of the Algarve to the wineries of the Douro Valley - we have you covered!
Category Travel / Published: August-17-2021
Farah Trading Co's wine and travel writer Joana here! Having lived in Lisbon for ten years I am excited to share with you my insider tips and tricks to enjoy the city.  
Lisbon is the capital city, a hub for business, technology, arts and culture. While seemingly undiscovered for decades, Lisbon has recently become a hot spot attraction for visitors from around the globe. It's old world charm mixed with a cosmopolitan, artsy flare makes it an incredible destination to soak up all Europe has to offer.  
Totally walkable, Lisbon is one of those cities you really do not need an itinerary for. You could spend days wandering its less traveled streets, stumbling across small restaurants, shops museums and more.  
Lisbon is incredibly safe, friendly, sunny and affordable - so grab those sunglasses, walking shoes and adventurous spirits and let's go!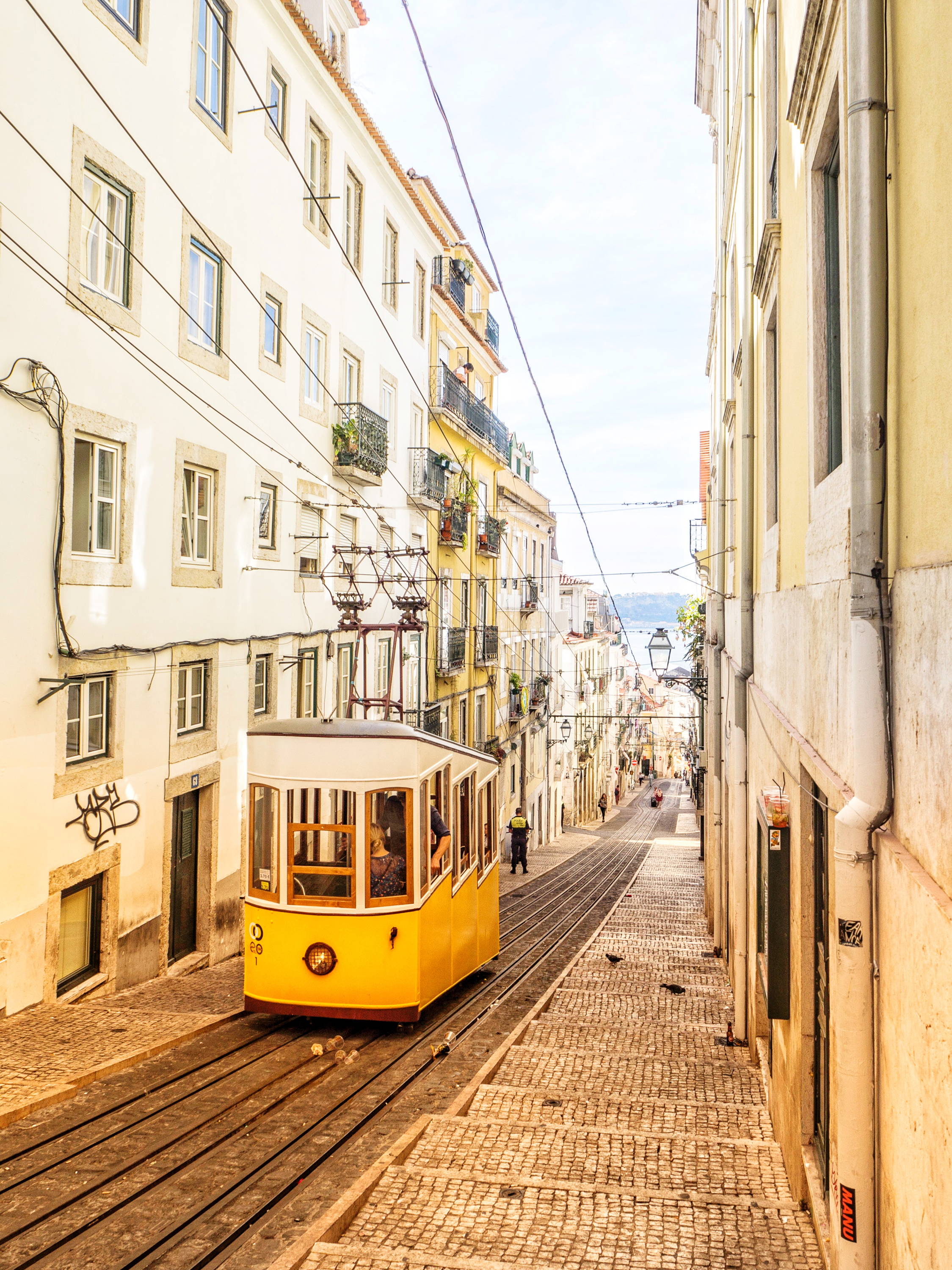 HOW MUCH TIME DO I NEED IN LISBON?  
You can get a good sense of the city in 3 days. You can stay in a hotel or an AirBnb right in the center and explore the heart of the city either walking, ubering or taking public transportation. In Lisbon we have a fabulous subway system, bus system, a light rail and trains. While hilly, much like San Francisco, Lisbon's center is totally walkable.
If you want to fully experience Lisbon, stay for a week and take time to visit peripheral towns like the wondrous Sintra and the fisherman's beach town Cascais . There are a plethora of day tours you can complete to explore different parts of Lisbon's wine region. When considering which days of the week to visit Lisbon, know that a lot of establishments close on Sundays in Portugal and restaurants usually close on Mondays.
HOW SAFE IS LISBON?
The Global Peace Index considers Portugal to be the safest country in the European Union and the third safest in the world (behind Iceland and New Zealand) and Lisbon is ranked one of the safest cities in Europe.
WHAT TIME OF YEAR IS BEST TO VISIT LISBON?
Lisbon's climate is very mild, with no extreme temperatures, making it a lovely destination all year long. The weather is very similar to Northern California, so mild is the name of the game. The one caveat is that many businesses are closed in August for Portugal's national vacation period.
What Lisbon neighborhood should I stay in?
Crushed by an earthquake in 1775 Lisbon has both older and "newer" neighborhoods. All Lisbon Neighborhoods are easily walkable if you are up for a hike, as Lisbon spans out over a few hills, much like San Francisco. We often get asked what the best place to stay is in Lisbon - so here is a snapshot of some of Lisbon's most emblematic neighborhoods.
Principe Real
My personal favorite district in Lisbon is Principe Real... set atop one the city's western hills, Principe Real is a hip, local zone with wonderful shopping, dining, cobblestone streets and small plazas that speak of old Lisbon. Principe Real boasts numerous panoramic vista spots dotted with small cafes and bars - check out the Miradouro Sao Pedro de Alcantara for great view.
Chiado
Down the hill from Principe Real you will find Chiado - an elegant and bustling neighborhood with shops and bars all housed in glistening buildings which were restored after the earthquake. Rua Garrett is the main shopping street where both international stores as well as locally owned boutiques can be found. For a great break stop at the Manteigaria for a phenomenal pastel de nata - Lisbon's famed custard tart. One of my favorite hotels in Lisbon is at the edge of Chaido, the Hotel Carmo  located on the beautiful and quiet Carmo plaza.
Rossio
Rossio is literally smack dab in the middle of it - in the middle of Lisbon, in the middle of bustling restaurants and shops, in the middle of ample public transport, and in the middle of tourists. This is a great zone for people who want to be in the thick of it with easy access to all neighbors, although not a great fit for those who prefer to stay in the quieter more hidden parts of a city. That being said, there are ample boutique local food shops and old classic restaurants that make this a must visit location.  Feels like Home Rossio is a great hotel with a wonderful breakfast and staff just a few minute walk from the Rossio metro station.
MOUARIA
This is one of the oldest neighborhoods in Lisbon, the Moorish district. Increasingly popular, the neighborhood still holds most of its essence and character. You can feel its history of poverty, diversity and street culture while you walk the cobblestone streets and listen to the Fado music being sung until the late hours of the night.
Alfama is old Lisbon. Think small narrow pedestrian only streets, small restaurants and bars spilling out onto the cobblestone and beautiful buildings with tile work and hung laundry flowing in the wind. And with the sound of live Fado coming from just about every bar after dark, Lisbon's Alfama is about as old school and romantic as it gets. Lisbon's Alfama neighborhood did not fall during Lisbon's earthquake and boasts Lisbon's great Castello.
ALCÂNTARA
Located between Downtown and Belém, Alcântara is the neighborhood that spreads along the river where you can find spots like Docas (a dock with several cool bars and hip restaurants), the LxFactory (a renovated factory building complex that's been converted into shops, offices, restaurants and more) and the Lisbon south bridge. It's a trendy neighborhood where you can absorb design, fashion, food, art and culture.
With year round sunshine, a plethora of easy day trips and an incredibly walkable center full of vibrant restaurants, shops and bars, Portugal's capital has become one of Europe's top travel destinations.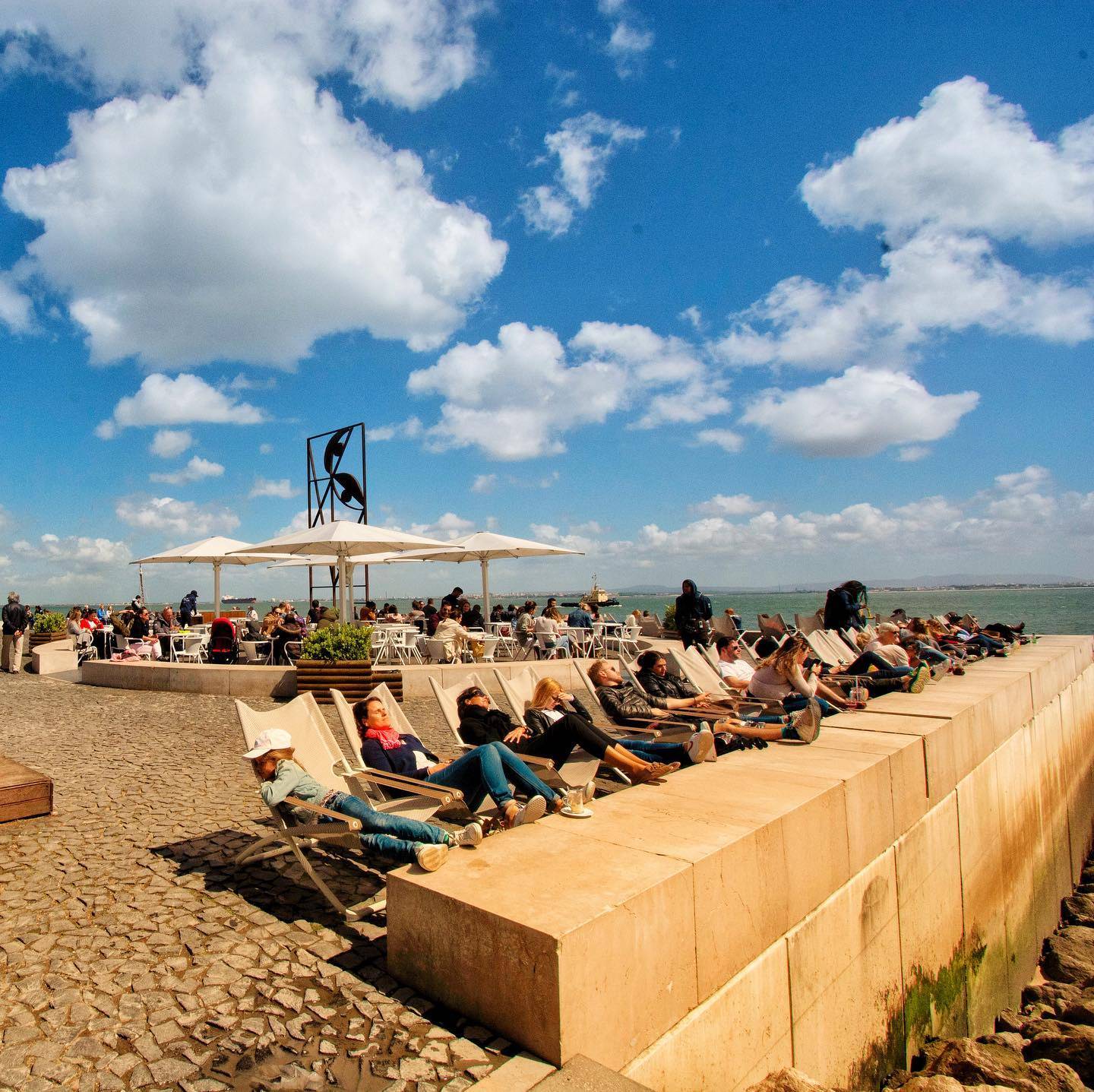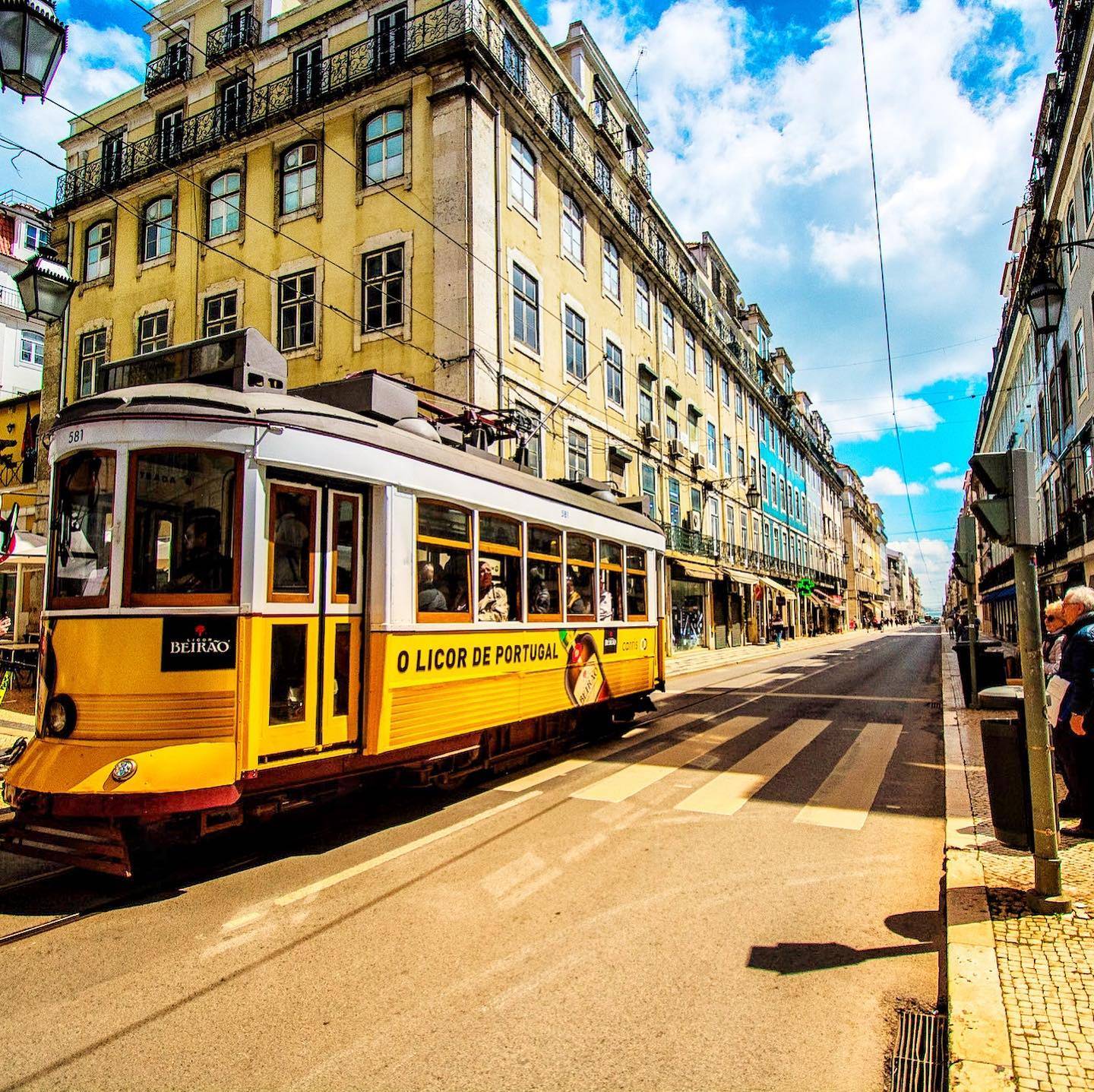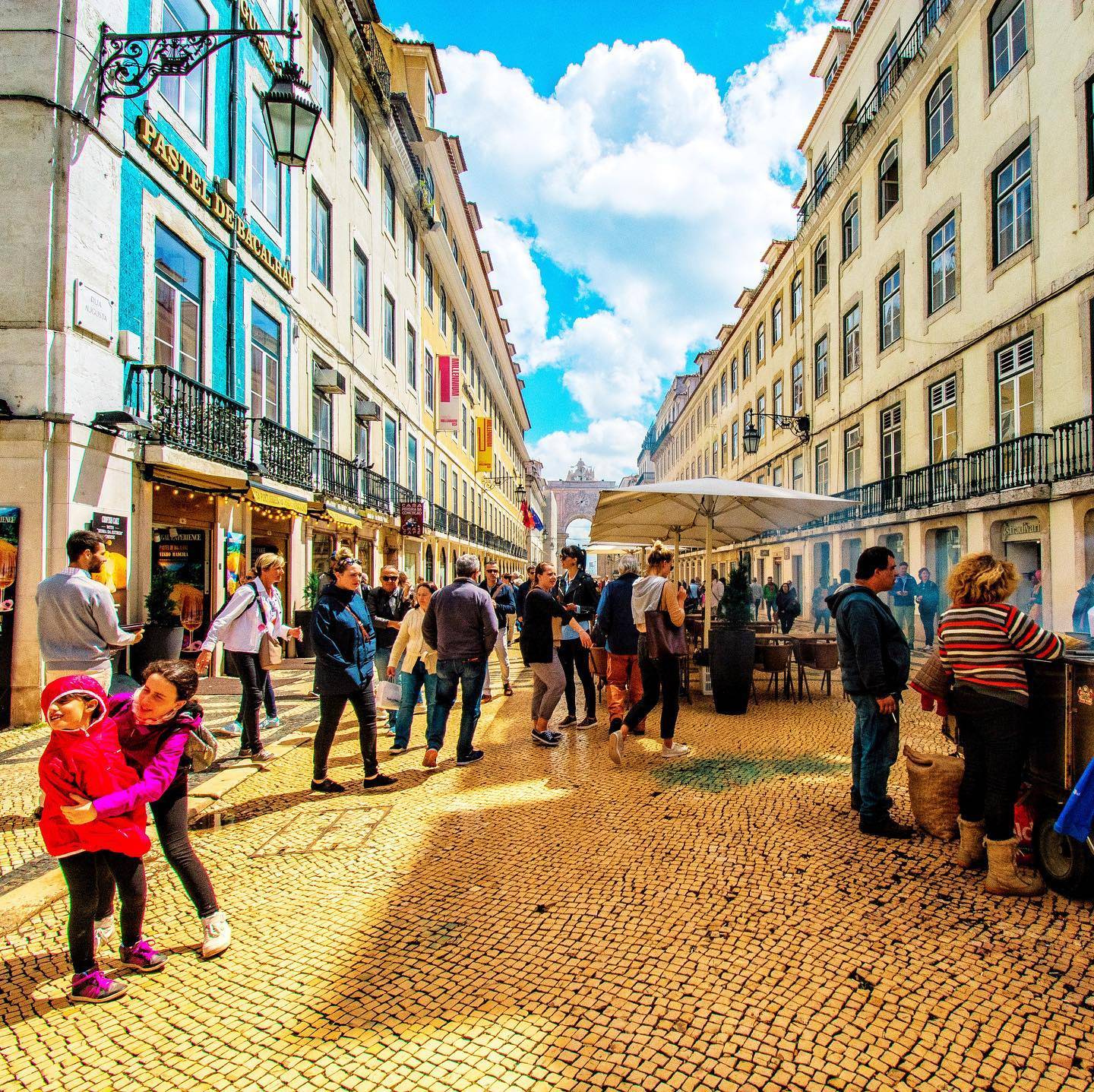 How to get around in Lisbon
Unlike most European cities, the Lisbon airport is right on the border of the city. You can take a taxi or an uber and be at most hotels in 15 minutes (depending on traffic). The airport's proximity to the center makes even a quick weekend in Lisbon do-able and worth it.
Walking in Lisbon
Lisbon is a walking city. Although it is known for its seven hills, you can walk from one side to the other. Remember to choose comfortable shoes because there is a lot of up and down and the city is mostly built on cobblestones.
PUBLIC TRANSPORATION IN LISBON
Lisbon's underground metro is clean, safe and really easy to use. It is open everyday from 6:30 am to 1 am, including weekends and holidays. Tickets can be bought in every station and there is an easy to understand map posted on all station walls.
Lisbon also has a great bus system and the yellow little trams (eléctricos, in Portuguese), which you can hop on for transit or just for a fun, scenic ride. All transportation is very affordable and you can either buy tickets as you go or buy a general ticket for unlimited trips in one day.
RENTING A CAR IN LISBON
I would advise against renting a car renting a car to visit Lisbon itself since there isn't much parking in the city, the drivers are more aggressive than any other part of Portugal and many streets are narrow and hard to navigate. That being said, if you're considering traveling outside of the city for another destination or a day trip, rent a car. Portugal's highways are well marked, relatively new and free of traffic!
If you are renting a car I would avoid renting a car at the Lisbon airport, unless you are immediately traveling outside of Lisbon. If you are staying a night or two in Lisbon I would suggest opting for one of the rental agencies closer to the center of Lisbon. They are small and usually not very busy. The airport rentals can be overrun with long wait times to both pickup and drop off your car.
There is a subway station right at the airport that can take you downtown as an easy exit into the city. Ubers and Taxis are also safe, and plentiful at the airport.
By day Lisbon has a naive theatrical quality that enchants and captivates, but by night it is a fairy-tale city, descending over lighted terraces to the sea, like a woman in festive garments going down to meet her dark lover. – German Novelist, Erich Maria Remarque
We hope you enjoyed these insider tips! Check out our other blog posts for our insider tips on eating and drinking out in Lisbon and our top picks for Lisbon day trips. Cheers - The Farah Trading Co Team
Category Portugal Travel / Published: August -21-2021